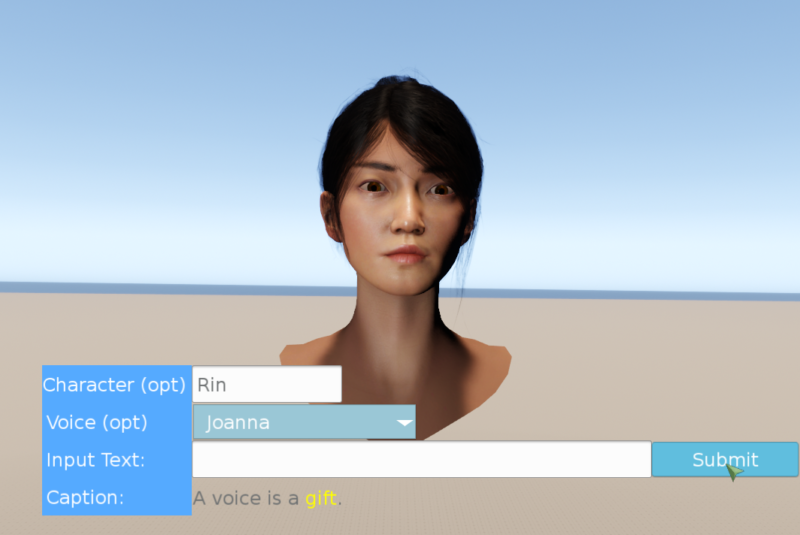 Want to add voice acting to your next epic video game but don't want to deal with those pesky real-life actors to populate your virtual towns and castles? Amazon has your money-saving back.
The company's Lumberyard game engine now supports a full text-to-speech pipeline in its 1.11 version, which is now live for any of its developers. A demonstration video shows how built-in tools allow game developers to attach text to any interaction in a game, which can be spoken in one of 50 "voices" in 24 different languages. What's more, the engine's toolset will also automatically render a lip-synced animation for any voiced 3D characters in your game project.
Amazon Lumberyard creators demonstrate the engine's new text-to-speech pipeline.
Amazon's brief demo video of the feature only includes a select few voice samples and a very brief demonstration of the lip sync feature, which looks serviceable but limited. (For a comparison point, it looks about as so-so as, say, the system in 2011's Elder Scrolls V: Skyrim.) In the case of the latter, Amazon showed a character with separately animated facial and eye systems, which may obscure Lumberyard's automatic lip-sync capabilities.