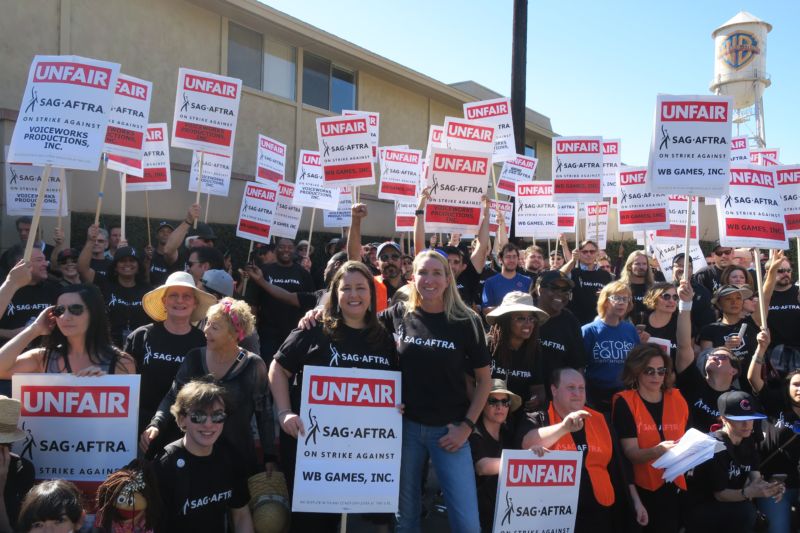 Nearly a year after voting to strike against 11 major video game publishers, voice actors in the SAG-AFTRA union voted overwhelmingly to approve a tentative agreement that will get them back to work for at least the next three years.
A full 90 percent of voting union members agreed to the new deal, which grants actors bonuses of up to $2,100 based on the number of distinct sessions they work on a particular project. That's a compromise from the sales-based royalty structure the union was seeking for best-selling games, but SAG-AFTRA negotiating committee chair Keythe Farley called the new bonus structure "a base from which to build upon," in a statement.
SAG-AFTRA also secured what it calls "an employer commitment" on the issue of vocally stressful performances that can damage actors' voices. Actors will also receive more information about the name and nature of a project before accepting it, improving their negotiating power but potentially publicizing information publishers want kept secret.