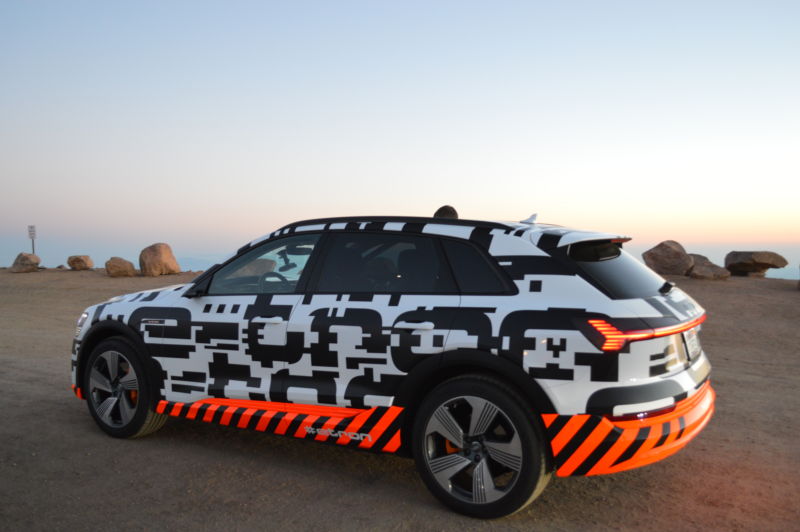 COLORADO SPRINGS, Colo.—Last week, Audi invited a handful of journalists to go for a drive down Pike's Peak, one of Colorado's many mountain tops that rise more than 14,000 feet above sea level.
We rose before dawn and shuttled up the mountain to a frigid July sunrise overlooking the world. Waiting for us at the top were four all-electric prototype vehicles, camouflaged against unscrupulous photographers. They were new e-tron SUVs, outfitted for a European market but with aspirations of becoming Audi's American answer to Tesla's Model X. With 248.5 miles (400km) of range, a 95kWh battery, and dual-motor all-wheel drive, the car has the potential to be an electric all-terrain vehicle suitable for ski trips to Aspen.
As the sun inched its way up over Kansas, my fingers began to freeze. The 3:30am cup of coffee and the winding drive up the mountain and the thin, dry air all conspired to make me start feeling a bit sick. I hopped into one of these inscrutably decorated vehicles, hoping to take shelter from the high-altitude wind, and quickly noticed touch screens and paddle shifters and thin, not-yet-legal-in-America side-view cameras sticking out of the sides of the vehicle where mirrors ought to have been.