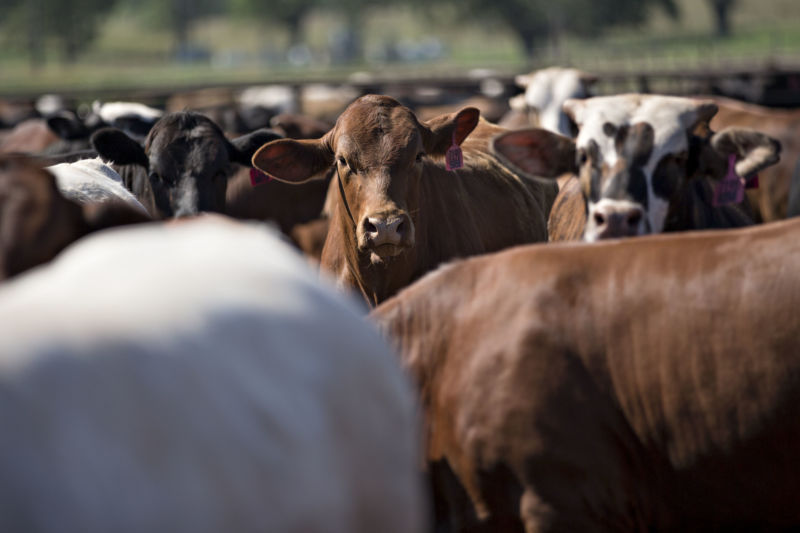 Manure from a high-density cattle farm that holds upward of 100,000 cows may have been the source of a deadly Escherichia coli strain that found its way onto romaine lettuce and caused a massive outbreak earlier this year. That's according to a new hypothesis announced this week by the Food and Drug Administration.
The outbreak spanned from March to June, ultimately sickening 210 people in 36 states. Of those stricken, 96 were hospitalized, 27 suffered kidney failure, and five died.
The bacterium behind the outbreak was a particularly nasty strain of Shiga toxin-producing Escherichia coli O157:H7 that produces only Shiga toxin type 2 (Stx2), the more toxic of two types of toxins E. coli tends to carry. Stx2 causes cell death, triggers immune responses, and leads to the destruction of red blood cells, which can damage the kidneys.